CREATE
I'm always looking for new projects and amazing artists to work with wherever you're based.
​
The studio, although small does not lack character, vibe and some of the latest technology. The size of the studio creates a great intimacy between the artist and the music. The studio captures the raw emotion of vocal takes; no communication through glass windows or microphones, we're powered by human interaction only. The vocal booth features the amazing ML1 and has the option to pass through industry standard microphone preamps.
​
Below I've answered a few general questions I get asked
Where are you/studio based?
---
I'm based in a lovely small village called Abbotskerswell, it's just oustide Newton Abbot. There is a train station in Newton Abbot but I'm happy to provide transport in some cases or to and from the station. Note there is limtied parking availble at the premisies. There are airbnb's in Newton Abbot aswell as a Premier Inn if you've travelled far. The village has a shop, cafe and a pub, perfect for lunch or dinner! The photo below is the pub (Court Farm Inn) along with a link to their website.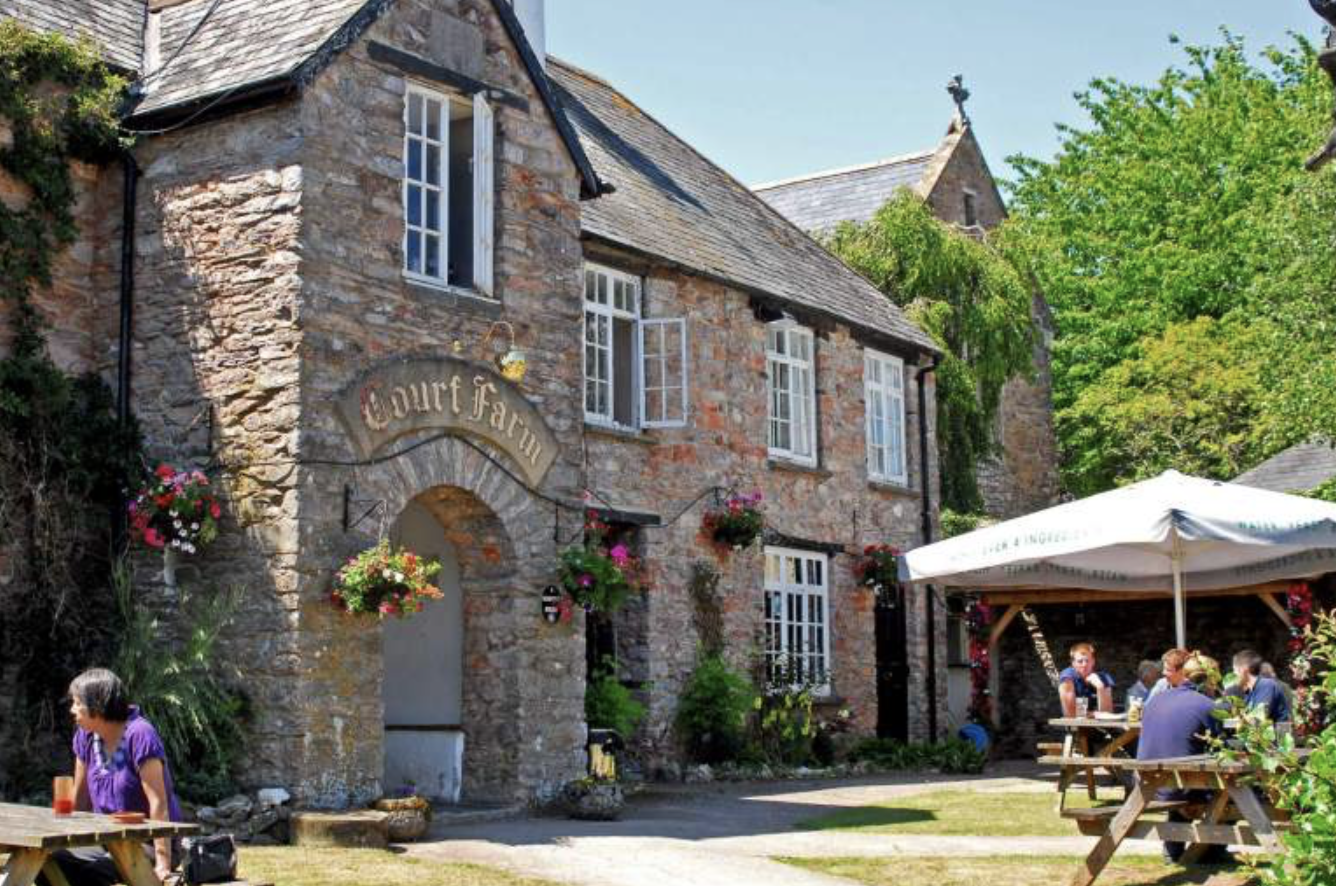 ---
How do I book?
---
If you have any enquiries, don't hestite to fire me an email with all the necessary details about your amazing project! See how I quote for projects below.
---
How much do you charge?
---
This depends greatly on the project but here is an idea: - Mixing I charge a flat rate. - Studio time (Including me) I charge hourly. - Producing I charge either half a day or full day rate, (this includes working remotely, e.g. zoom or in a different studio space). Of course all prices are negotiable to an extend, especially when booking larger projects such as EPs or Albums. Contact me for any quotes or any questions on pricing.
---
Do you play any instruments?
---
I've played guitar for nearly 10 years. Occasionally I play drums, bass and piano. However I know a handful of very talented musicians who will happily play on your tracks at a great price (Drummers, bassists, guitarists and pianists).
---
Can I record drums at the studio?
---
Unfortunaly no. Due to noise polluntiion and space I'm not able to offer this, however there are plenty of spaces locally to record drums that sound great. Along with this I know many remote session drummers that have great setups.
---
Do you use any other spaces to record?
---
Yes. Spaces I really like to use are the Ashburton Church and Hall. Both featuring great sounding grand piano's along with stunning acoustics and character. The rooms are great for recording group performances or live sessions that we may not be able to at the studio. Again super affordable!
---
---
A bit of important information:
You own 100% of the copyright to all the music you've created, unless I've helped write the song and therefore would ask for the approraite writers share through the PRS. I would expect my role as a producer to be registered with the PPL along with a standard producer royalty rate.
The studio is fully insured in an event of fire, theft or accidental damage. This includes Public Liability and Professional Indemnity Cover.